Master Room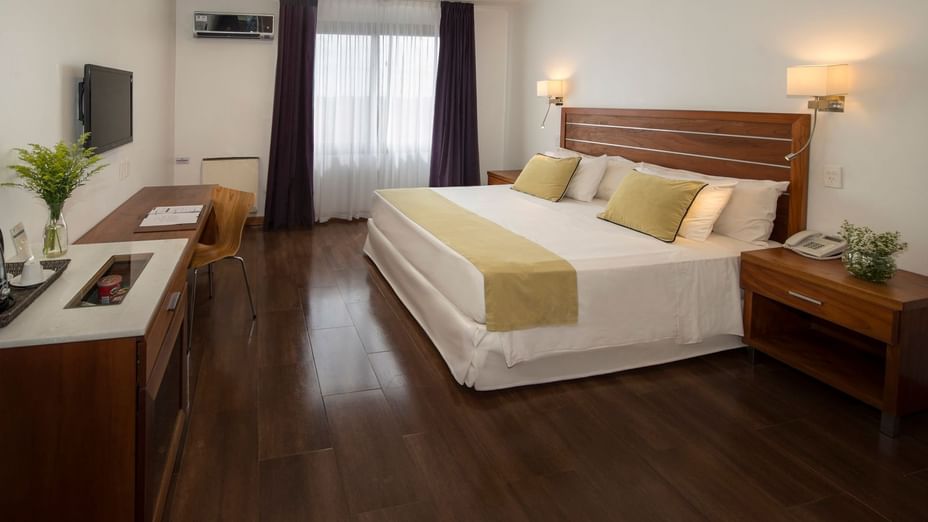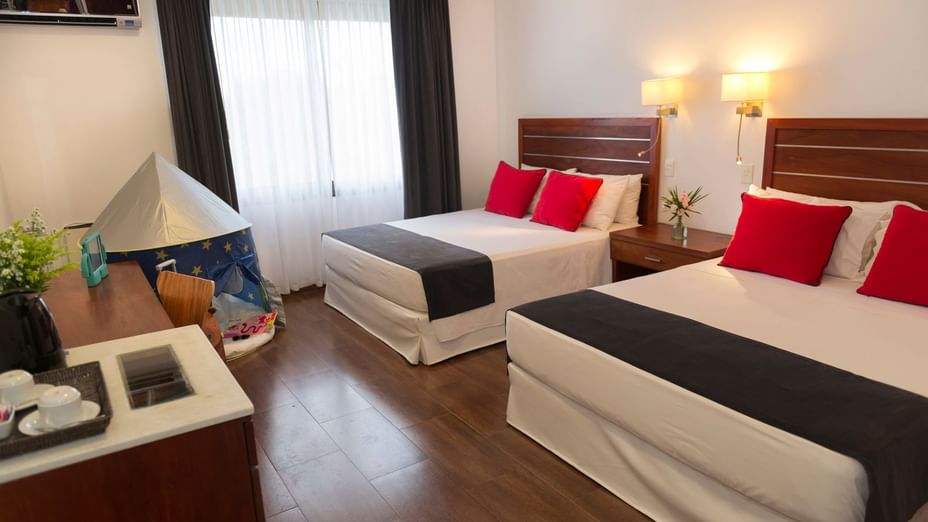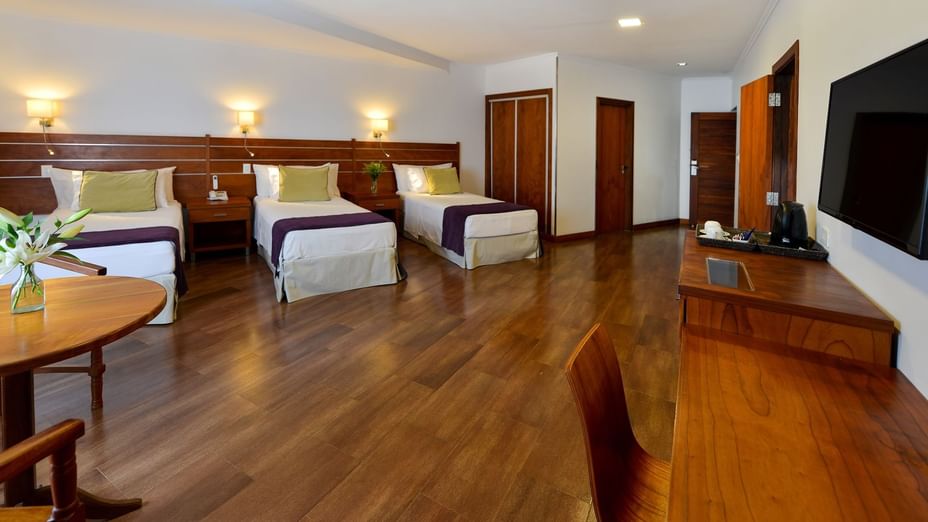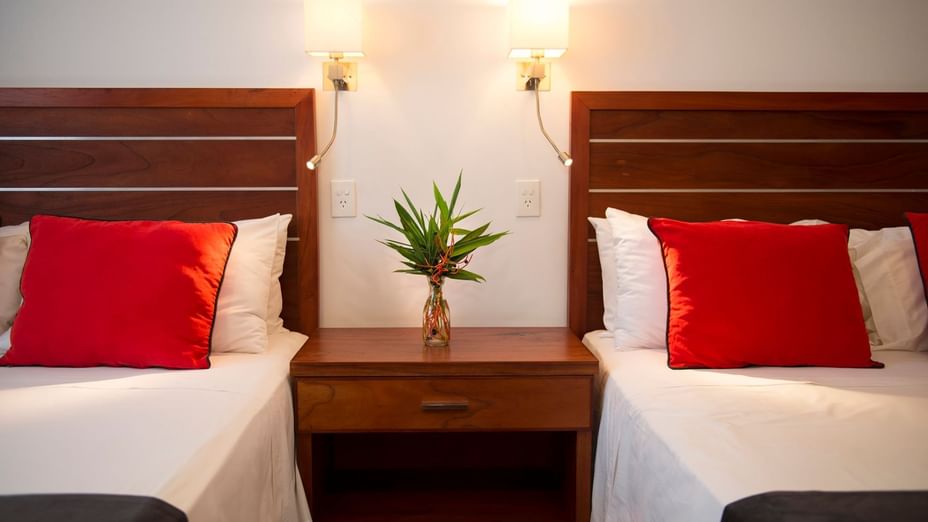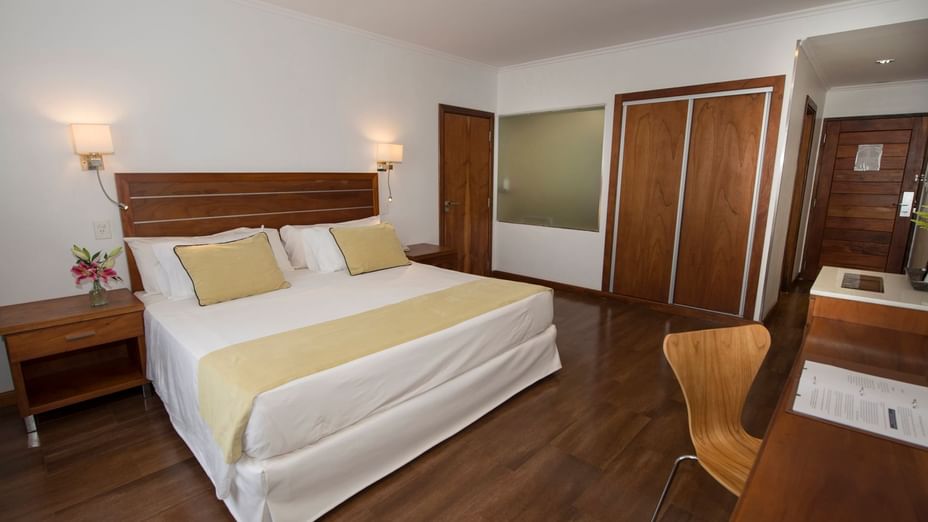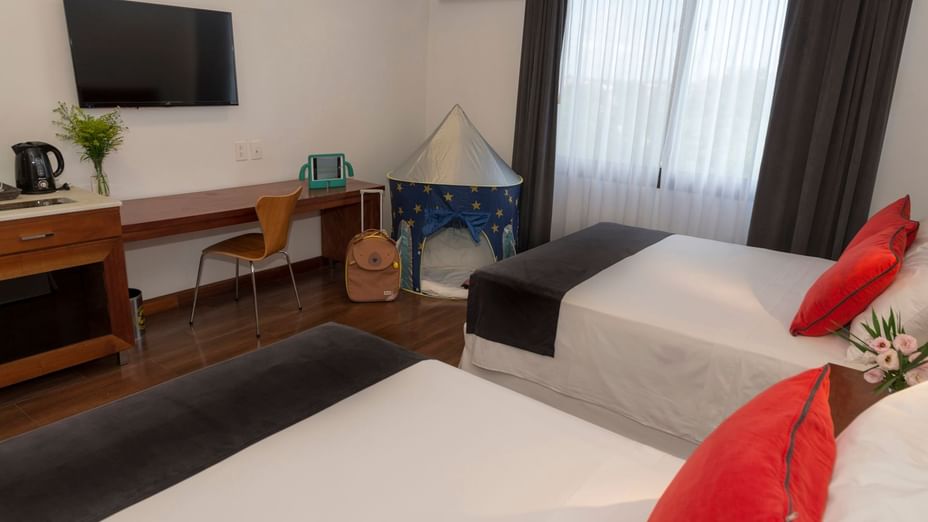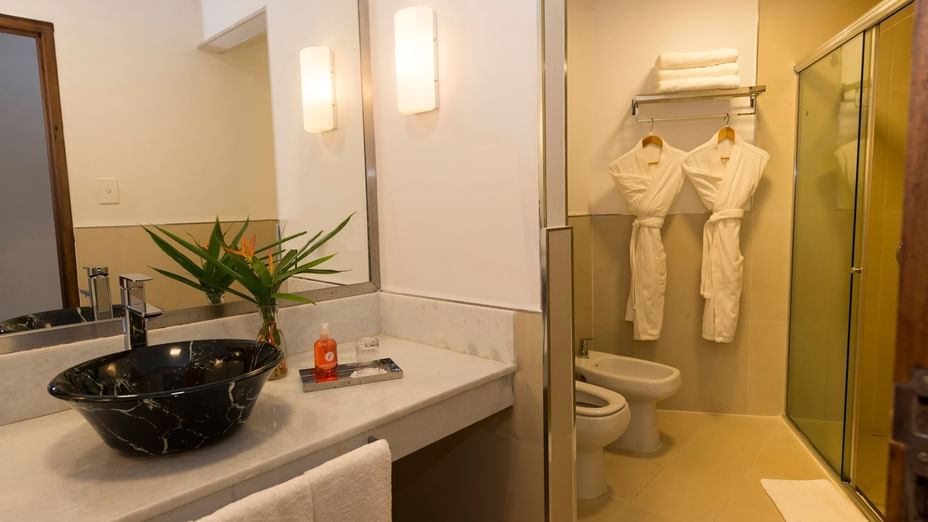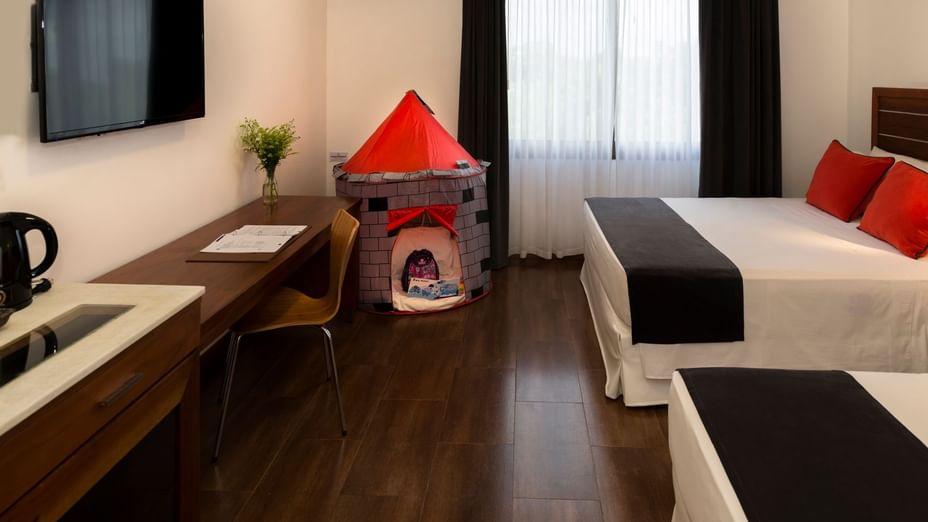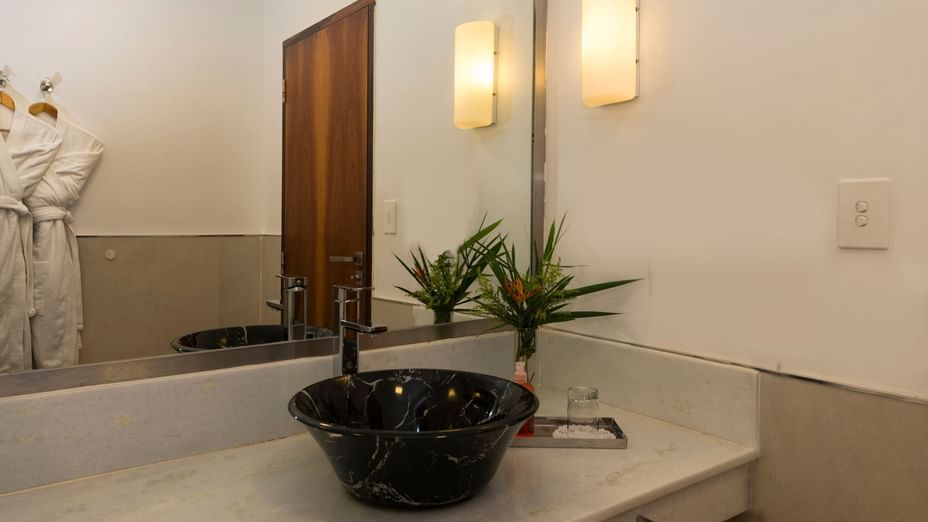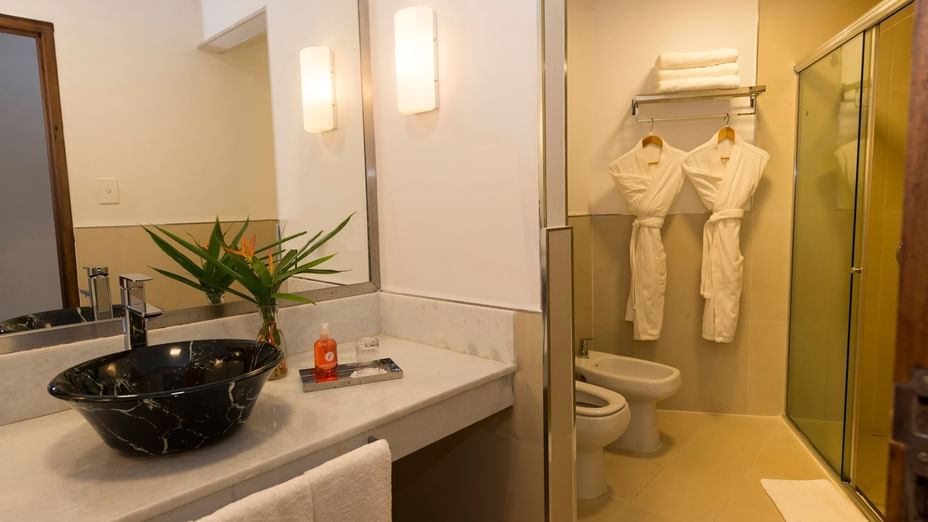 28 sqM Master Rooms are characterized by their comfort and spaciousness. With pool or city views, they feature a warm, modern décor and expansive bathroom.
- Matrimonial King
- Triple single twin
- Doble Twin Queen
-Family Plan, are designed to serve families of up to 4 people (2 adults and 2 children up to 12 years old using existing furniture ) It has exclusive amenities for children, such as the assembly of a tent in the room (subject to availability, on request)spaciousness for Family.